As parents, we understand the importance of providing our children with nutritious and loving care from day one. Breastfeeding is a powerful way to do this, and an incredible bonding experience for both mother and baby. Here are some breastfeeding quotes for moms that honor the act of nursing – each one speaks to the joy, strength, and beauty of breastfeeding.
Here are 21 Heartwarming & Beautiful Breastfeeding Quotes
Welcome, mamas! As you embark on your breastfeeding journey, we hope these inspiring words will empower and encourage you every step of the way. May these breastfeeding quotes for moms like you (or someone you know) bring you strength and joy as you nurture your little one with the power of your love.
1. "No one can understand the depths of a mother's love like her breastfed child." – Unknown
2. "The way you feed your baby is a reflection of the way you take care of yourself." – Karen Salmansohn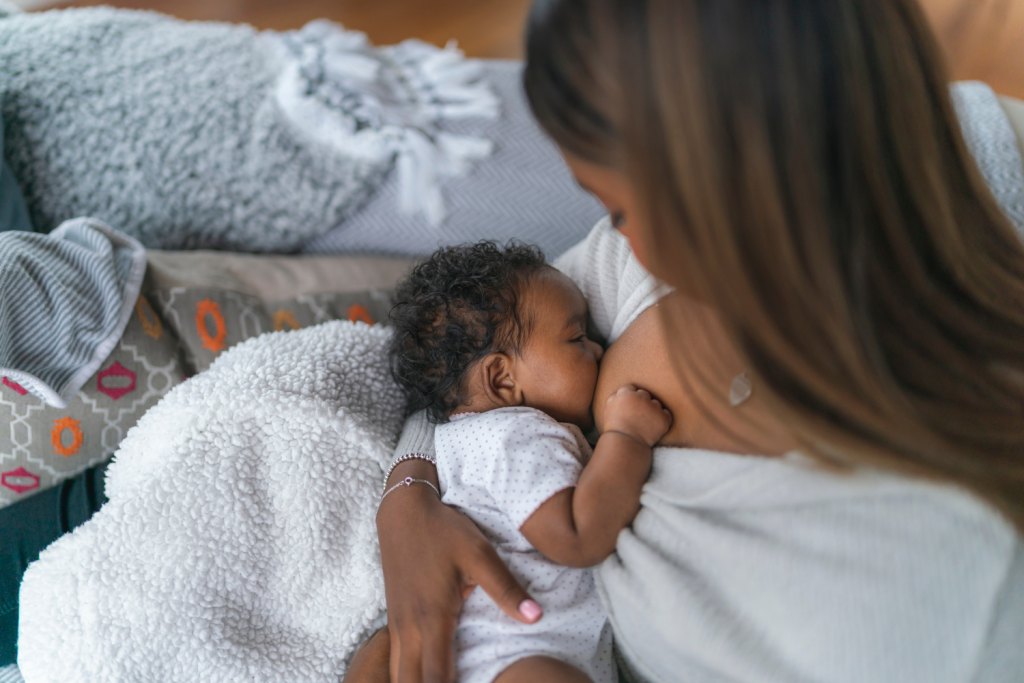 3. "Breastmilk is not only nourishment, it's communication, a language all its own." – Unknown
4. "Love looks through a mother's eyes every time she gazes upon her nursing child." – Unknown
5. "Breastfeeding is one of the most beautiful acts of love we can offer our children, empowering them to become strong, healthy people and respect life in general." – Dr Jack Newman
6. "The moment a child is born, the mother is also born. She never existed before. The woman existed but the mother, never." – Rajneesh
7. "Breastfeeding was really hard for me in the beginning, but after I stuck with it, it became such an amazing thing that bonded us together in ways I could never imagine." – Kourtney Kardashian
8. "It doesn't matter how many times or how long you breastfeed your baby; what matters is that you do it until both you and your baby are ready to wean." – Mandy Gibbons
9. "Women have been told for too long that breastfeeding is something to do out of obligation–but it's so much more than that." – Lauren Conrad
10″When my daughter nurses I feel my heart swell with love – there isn't anything better than this bond between us." – Jenna Dewan Tatum
11″It was really special to me to be able to give her something that only I could give her…that intimate connection and bonding that happened while breastfeeding was one of the most incredible experiences of my life."- Jamie Lynn Spears
Even More Inspirational Quotes for Breastfeeding Moms
Read this too: 100 Beautiful & Encouraging Breastfeeding Quotes to Motivate You to Keep at It
Breastfeeding quotes for new moms:
12″Yes there will be sleepless nights and days filled with exhaustion but nothing makes me happier than watching my son latch onto me as he takes his first sip from life." – Alicia Silverstone
13″To this day I remember when [my son] was nursing: He would look up at me with these big eyes, as if to say 'Thank you for this milk —I know it came from your body especially for me.'" – Gisele Bündchen
14″Babies need mothers—from conception until they're grown—not just for breastfeeding but for loving." —Maya Angelou
15″There's no substitute for a breastfed baby; trust Mother Nature, she knows best."- Maureen Minchin
16″Let me lull many babies into dreamland as they drink deeply of Nature's richest nourishment given freely from a loving heart.—TerriAnn Van Dyke
From Mom to Mom: Breastfeeding Quotes for Moms Who Are Almost Done
17″As weaning approaches, cherish those moments—they will last forever in your memory…they are truly precious gifts!"—Tara Flint
18″Nursing my children gave evidence to them (and myself) their dependence on their father and myself were valid reasons…it created an atmosphere where they could feel secure enough to begin forming their own identity"—Alicia Ocabelli
19 "For years after [my daughter] stopped nursing I still felt connected by some invisible thread when other mothers spoke about breastfeeding their toddlers or older children…it wasn't until then I realized being connected by breastfeeding formed a sisterhood among mothers everywhere"-Brittany Gosney
20 "My favorite thing about nursing? That peaceful contentment I feel when my little one curls up against me during feedings and that simple satisfaction knowing my body is providing him with everything he needs"-Christina McGivern
21 "During our nursing season together God showed me just how powerful his grace can be..It reminds me daily that God gives us sustenance now here on earth too in different forms"-Corinne Crabtree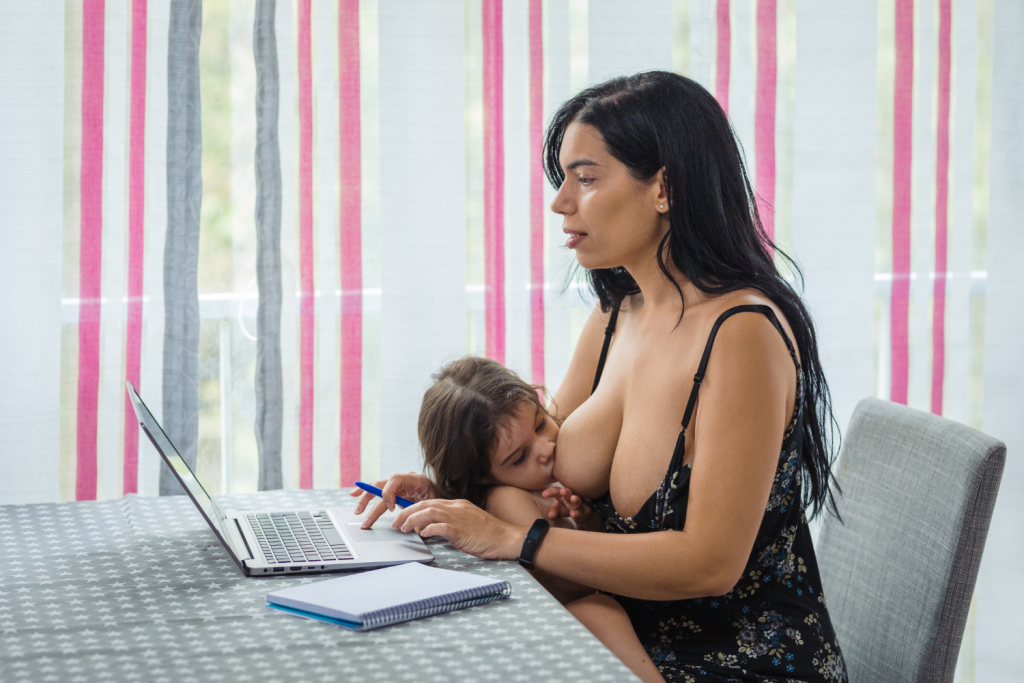 ---
Breastfeeding is a beautiful part of motherhood and deserves to be celebrated and shared. Share these heartwarming quotes with parents, expecting mothers, and friends who would benefit from the deep emotion they evoke. These quotes give mamas undeniable affirmation of our rootedness to nourish our babies upon birth. Hopefully, by reading these inspiring words, more people can recognize the power of breastfeeding.
Pin This for another breastfeeding mama!
---
Add yours! Put your name on the board too! Comment below your own breastfeeding quotes for moms you'd like to share. Whether this is your first baby or 11th, whether it's funny, sincere, weird, or inspiring, we want to hear it! We absolutely cannot get enough of these breastfeeding quotes for moms to share over and over again! Be sure to leave your blog address too if we use your quote in another "breastfeeding quotes for moms" round up!
And let me know if you want a round up of funny breastfeeding quotes.